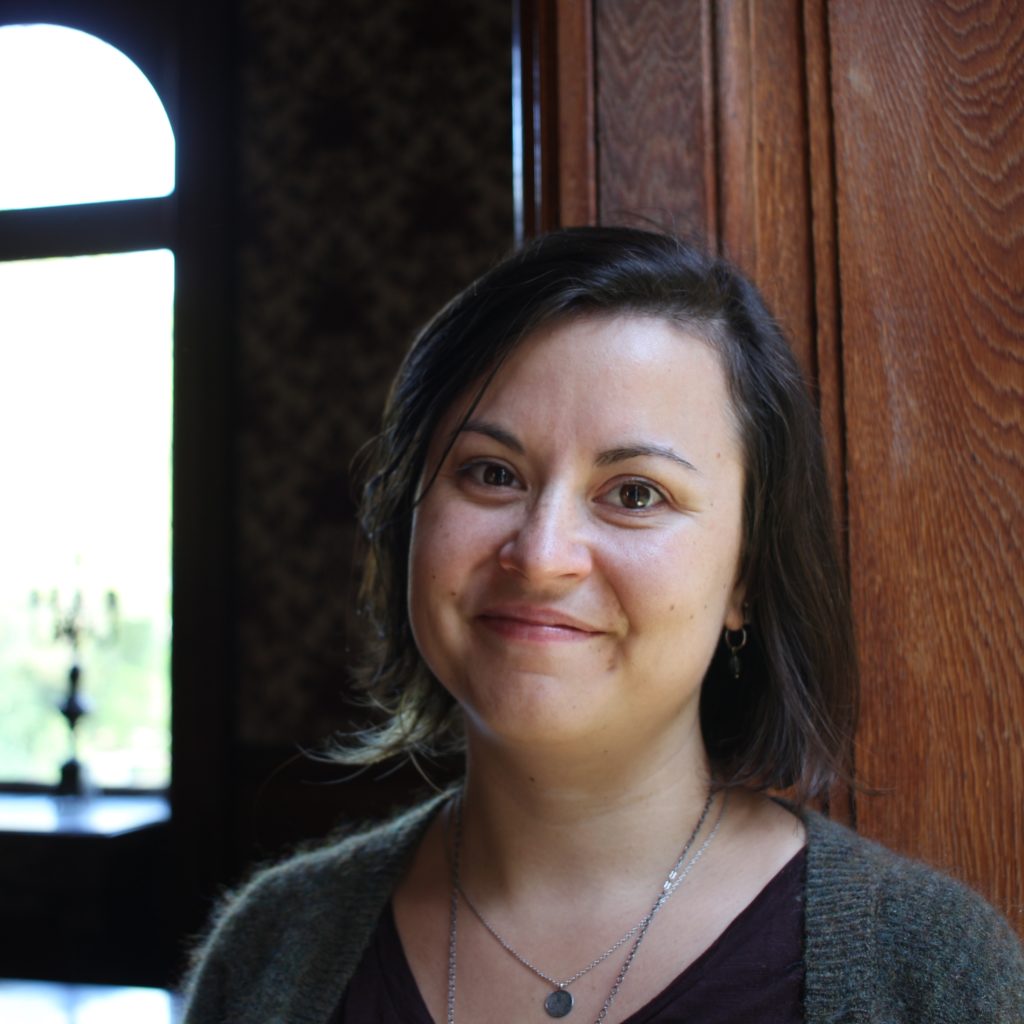 Hey there !
My name is Florie Vine and I am a French writer and artist. I write optimistic fiction and cosy mysteries, poetry contemplating the tiny joys of life, mostly in French at the moment.
I also paint watercolours inspired by planets and nature's organic geometry.
photo © Cécile G. Cortes

My steps trace a familiar path
through the grey variations of urban life.
Among the swift buzzing of a crowd solitary,
I follow the song of curiosity
and glimpse within a shard of ordinary beauty
the promise of infinite possibility.
Within the quick and busy urban life, I followed my curiosity, slowly explored and reconnected with creativity and optimism. What I was looking for elsewhere, I found here. The voice of my humanity, so imperfectly beautiful, echoing through the tiny joys of life and nature's fleeting gifts…
Today, I want to take you along with me, dearest human beings, as we explore possibilities with optimism.
With fiction, we travel through an imaginary Paris in 1900 all the way to the modern city, but with magic and monsters, and further into optimistic futures of solar system exploration and alien miscommunication.
Through creative non-fiction, I capture fleeting imperfections, ordinary beauty and tiny moments of gratitude with short poetry, lists and creative essays. Most of my creative writing is in French for now.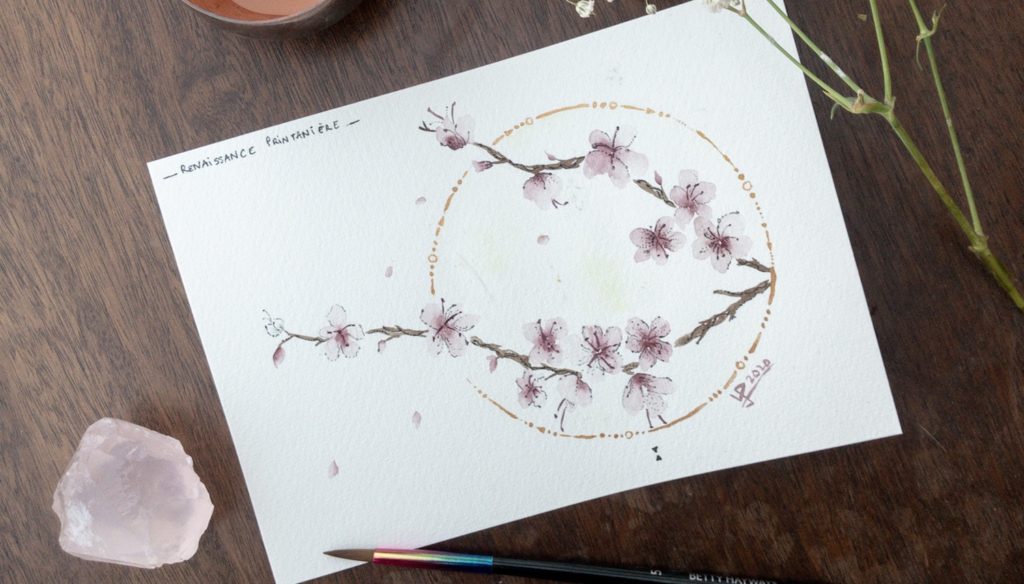 Where can you find my art?
If you are curious, you can check out my bibliography in French. You can also find snippets of my mixed arts (short stories, lists, poems, photography and illustrations) in my French artist journal.
I'm exploring creative writing in English, but in the meantime, you can follow me on instagram for a snippet at my visual art as well as some posts in English.
Where can you find creative exploration tools?
You can find a translated summary of the Creative Exploration framework on the presentation page, and I share content on the blog. I am working on sharing more resources in English so if you are curious, please stay tuned !
I grew up among the volcanos of Auvergne, a rural region in the center of France. I explored writing, painting and more creative activities as a child and teenager before moving to the city for my studies : Lyon, Tôkyô, Paris…
Little by little, I lost touch with myself as I worked to get a proper degree and corporate job, following external guidelines rather than my inner voice.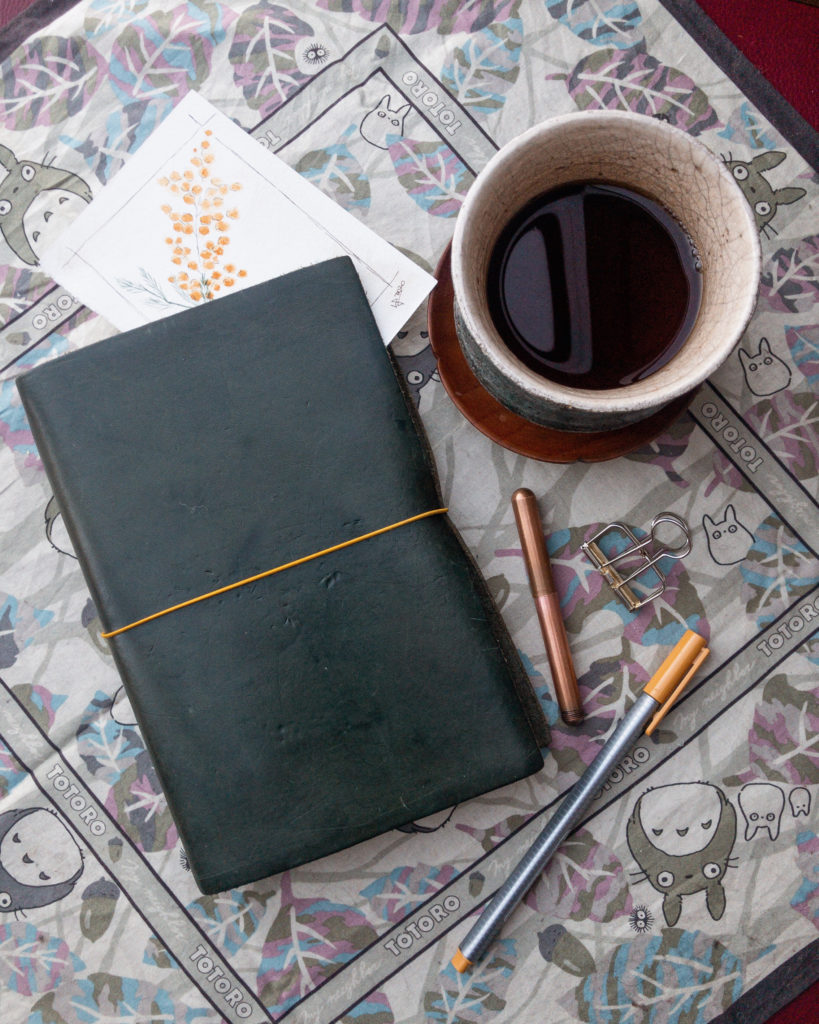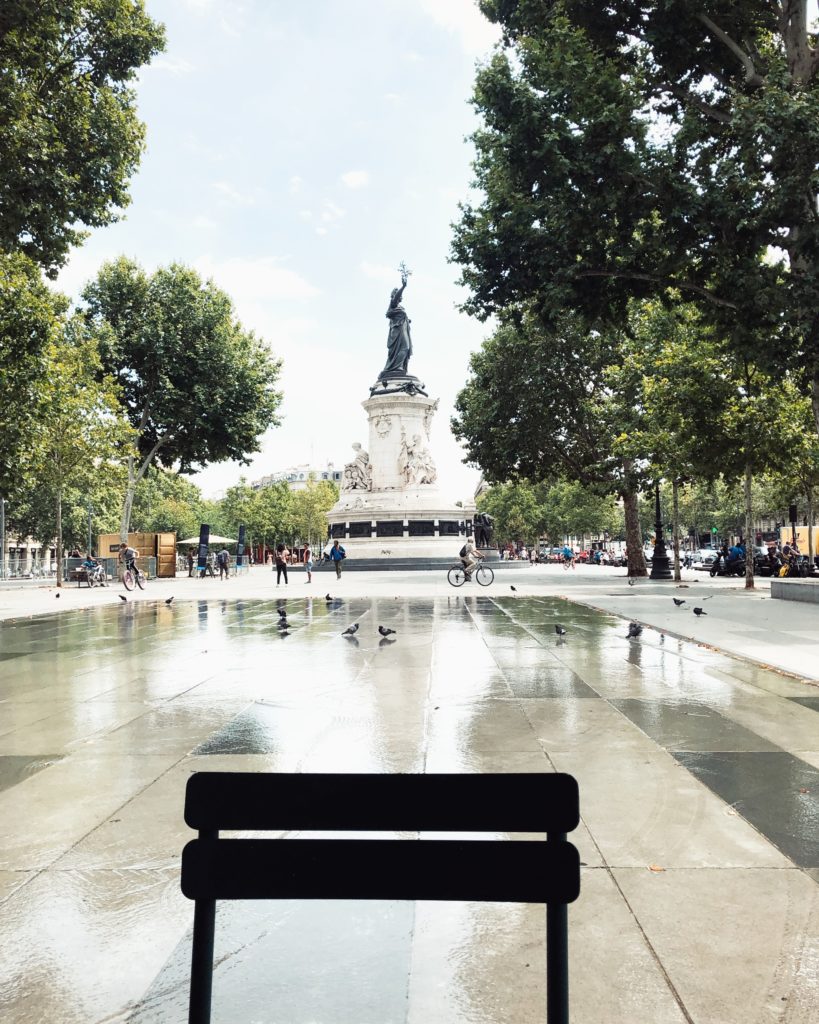 As a started my communication career, I had this blurry feeling that something was off and started practicing simplicity and slow to reconnect with my inner voice. Slowly, I started reading fiction again, then writing, playing music, painting…
After that, I sought a balance between corporate life and creative pursuit for a few years.
But one day, I realized I'd pushed myself too hard, expending energy trying to fit in and live a life that wasn't true to me. I broke down and had to leave my job to preserve my health.
Despite all my efforts, I hadn't yet allowed myself to live a truly connected, creative and purposeful life. At the time, I thought it was impossible.
It took a mental and emotional breakdown to start opening myself to possibilities.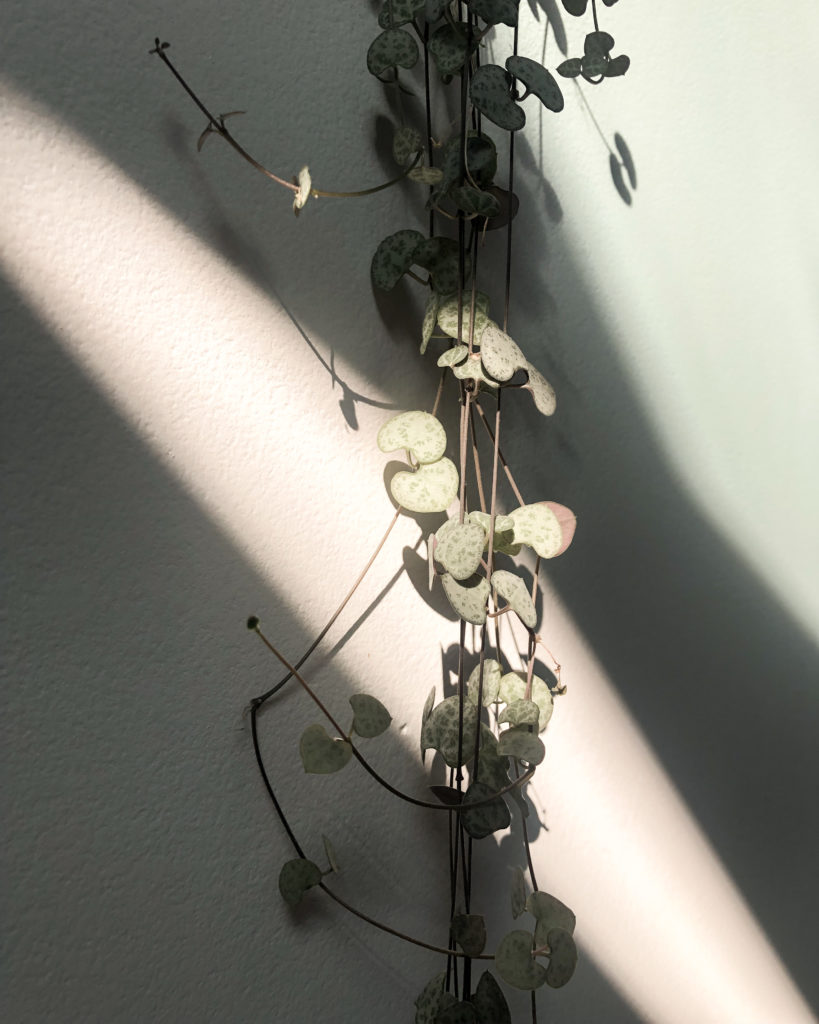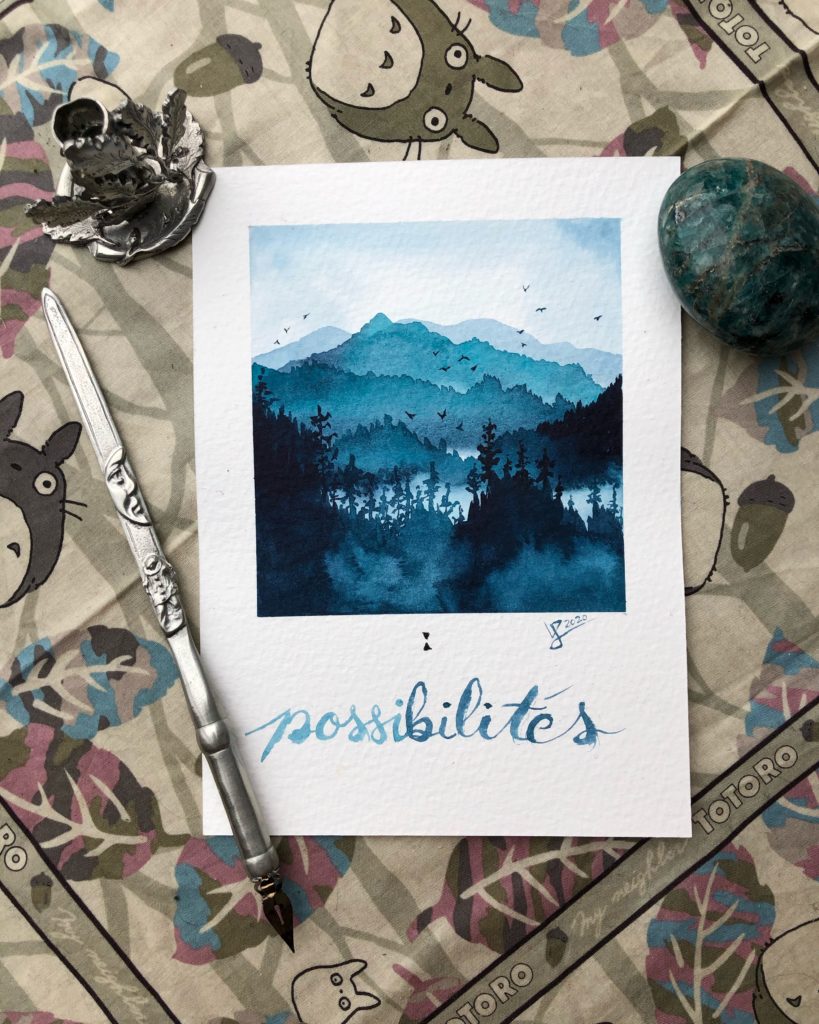 While recovering, I decided to go freelance with my communications job to earn money while I started pursuing an art career.
Along the way, I started truly listening to myself, and used optimism as a way to expand my comfort zone and give myself permission to explore my creative path.
Today, even though I still struggle with fear and doubt sometimes, I feel aligned and fulfilled as a multi-passionate and independant artist.

I'm grateful for everything I've been through. The explorations, the discoveries, the mistakes and the gift of clarity my body offered when I burnt out.
But I wish I hadn't put my health in danger to reconnect with my creative voice.
That's why I have decided to share my explorations and experience through the Creative Exploration, using tools I learned along the way : simplicity, creativity and optimism.
Each path is unique and requires time : I don't promise an instant magical recipe. However, I do hope these resources will help you along your own path without having to learn the hard way.
Because it is possible for you to explore your creative path on your own terms. And it is possible to grow as a creative while staying true to yourself.
Thank you for being here and happy explorations !